Automate the credit control process!
Know-it gives SMEs the ability to mitigate credit risk, increase cashflow and reduce debtor days.
Credit check, monitor, chase and collect all in one place
Know-it is a revolutionary platform that enables you to effectively manage all your credit processes, mitigate risk and better understand your customers.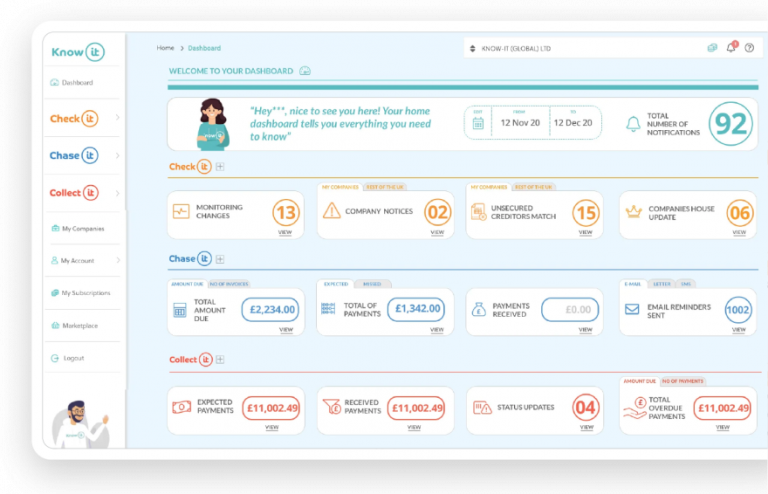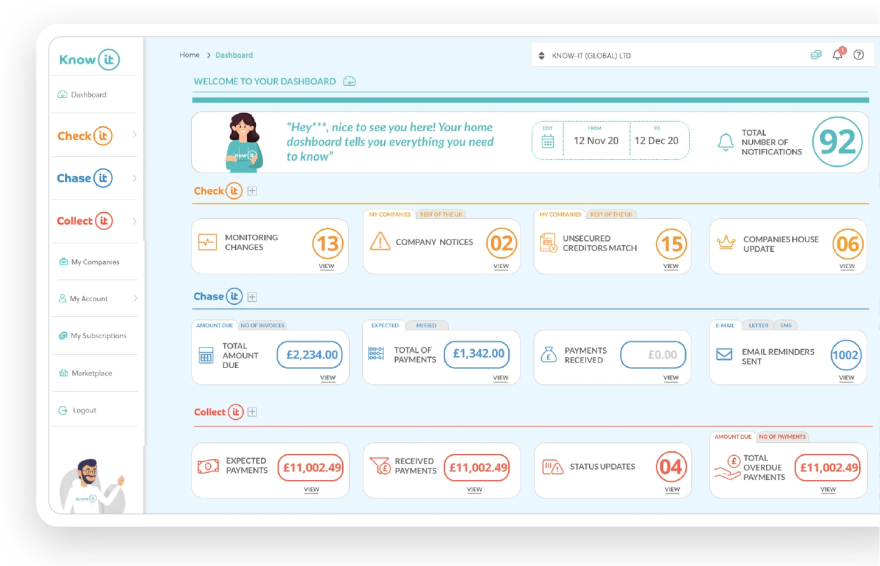 Reduce risk. Increase cash flow.
Be a Know-it-all.
Check-it provides business credit reports and monitoring for current and prospective customers. Get real-time data from reliable sources and make better credit decisions.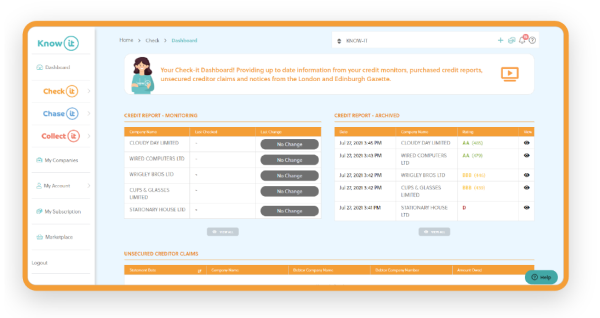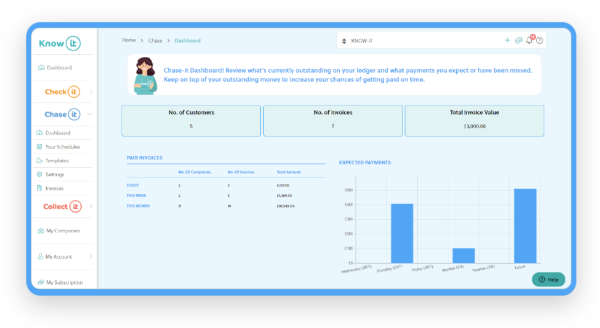 Chase-it fully automates the payment chasing process, allowing you to schedule payment reminder emails, letters and SMS messages with fully customisable templates.

Collect-it provides you with instant quotes to collect your unpaid overdue invoices through our pre-litigation recovery partner, Darcey Quigley & Co.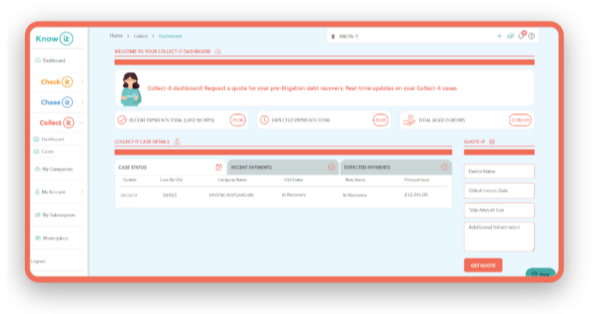 Get information in real-time
Know-it is the credit management platform you've been waiting for.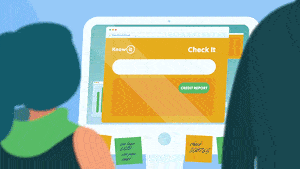 Get information in one click and
monitor your customers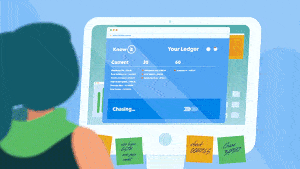 Fully customise your email, letters
and text messages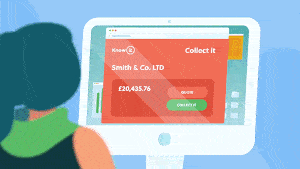 Improve your cashflow, get
paid on time every time

Our innovative cloud-based credit management platform seamlessly integrates with all leading accountancy packages including Xero, Sage and more.

Integrations with Graydon, Companies House, The Gazette and Darcey Quigley & Co powers up your credit control process!
Learn More About Know-it!