Find the funds to cover invoice payments easier and faster than before with Invoice Finance-it. Borrow up to 95% of the value of your unpaid invoices to a maximum of £5 million!
Know-it is FREE to Sign up - No credit card required!
Borrow money against outstanding invoices
Invoice Finance-it is powered by Swoop and allows you to access capital by borrowing against outstanding invoices.

Invoice finance allows you to borrow money using your unpaid invoices. It works just like a traditional loan but you use your accounts receivable as collateral.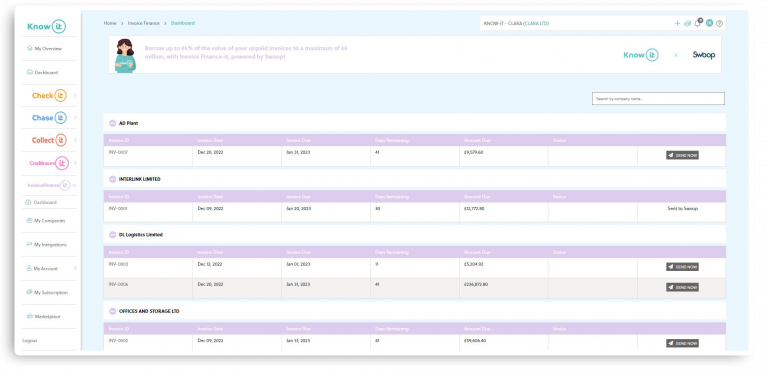 Getting a quote for borrowing against your unpaid invoices couldn't be easier! Select the invoices you'd like to borrow against in Know-it and you'll be taken to our own Swoop portal where you'll get a free quote!
Give your cashflow a nice boost instead of waiting for your outstanding invoices to be paid!

A healthy cashflow is critical for businesses of all sizes, now you can benefit from invoice financing inside the Know-it platform.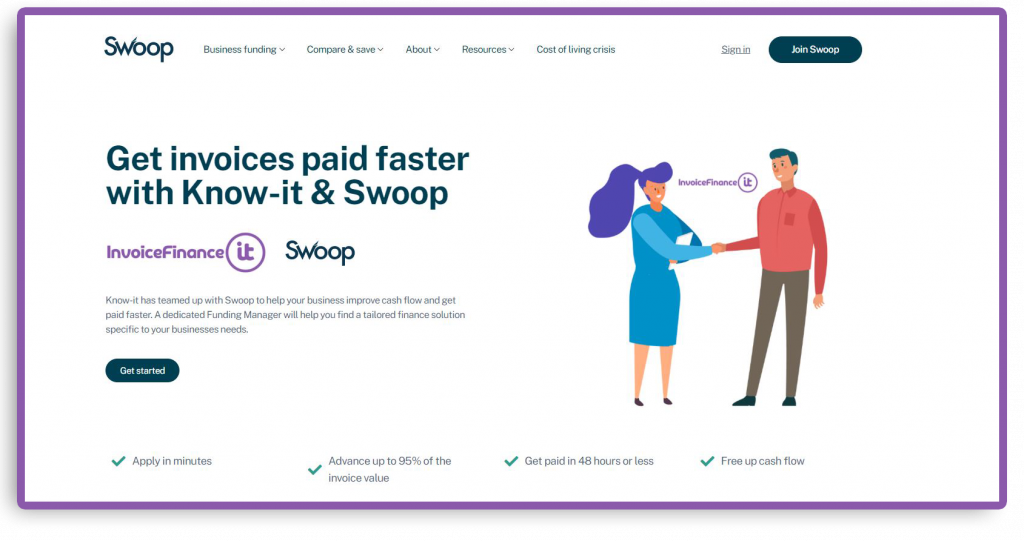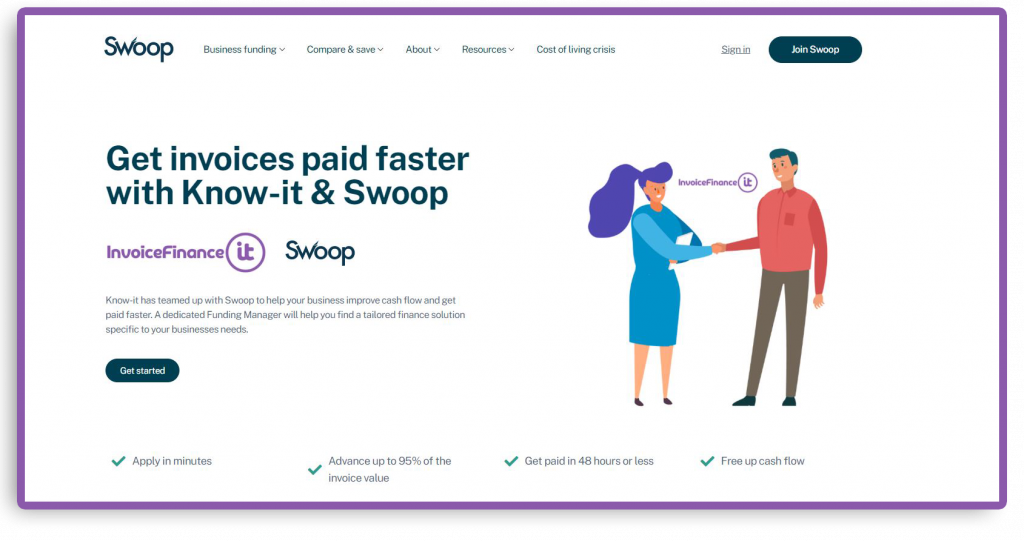 Access to funds is vital if your business is to grow and thrive!

The funds you'll have available from Invoice Finance-it will grow as your business does as you grant larger orders and issue larger invoices.
Security Against Loss of Assets
With Invoice Financing your collateral is your unpaid invoices so you won't be held accountable for physical assets.

As an added benefit there are no monthly repayments that come with a traditional business loan! You'll only make repayments once your invoices have been paid.
Get information in real-time
Know-it is the credit management platform you've been waiting for.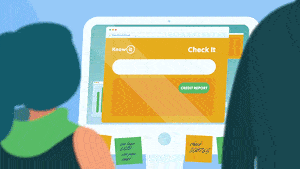 Get information in one click and
monitor your customers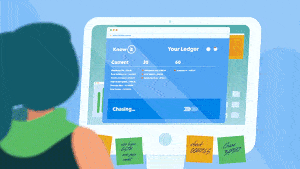 Fully customise your email, letters
and text messages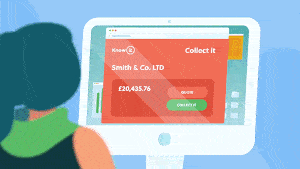 Improve your cashflow, get
paid on time every time
Book a free one-to-one demo to find out Know-it can help you mitigate credit risk, reduce debtor days & boost cashflow!