Business Debt Collection Agency UK
Collect-it, our debt recovery solution is partnered with business debt collection agency Darcey Quigley & Co. With over a decade of experience, Darcey Quigley is on hand to help recover any lost debts owed to your business. They have collected hundreds of millions of pounds for clients all over the world.

Collect-it is a digital platform that offers the same reliable service expected with a traditional debt collection company but with a simple, easy to use interface. It streamlines the debt collection process and provides you real-time updates on your case from Darcey Quigley & Co.
A Debt Collection Agency with a Difference
Since being founded in 2007 Darcey Quigley & Co have worked to create a debt collection agency that is simple, transparent and offers excellent communication between parties.
Through partnering with one of the leading debt collection companies in the UK we're able to help businesses reduce debtor days, get paid quicker and improve their cash flow.
They provide upfront communication through the Collect-it dashboard, giving you instant updates on the progress of your case. Collect-it offers a modern solution to debt collection with the same advantages as a traditional business debt collection agency.
A Risk-free Approach to Business Debt Collection
Collect-it gives you a no-win-no-fee solution to debt collection. Due to our extensive track record of successful debt collection, We're able to provide a risk-free option for businesses.
You'll get instant quotes that outline the price and payment plan once the debt is collected. Lost payments can hurt a business so we're here to provide transparent and reliable service tothat can help you get your cash flow back on track.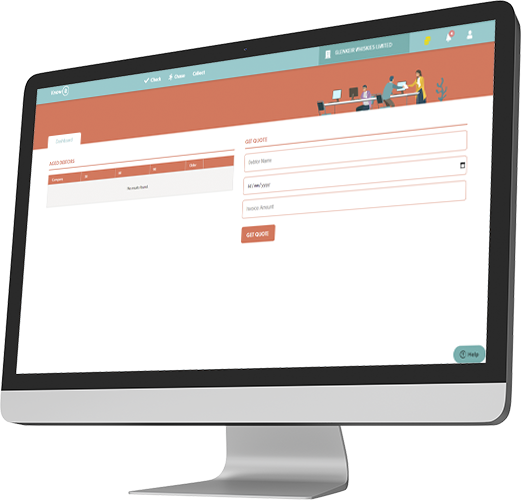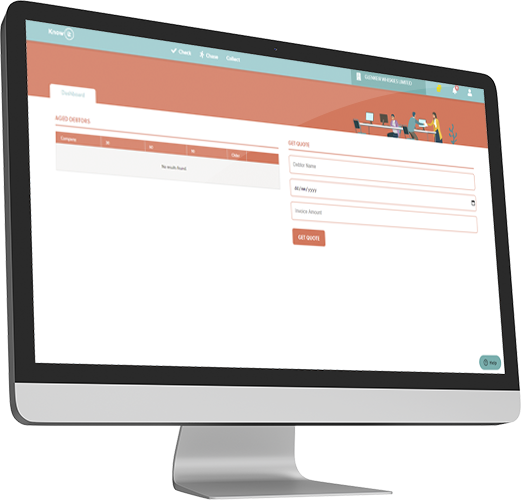 Steps taken by our debt collection agency
Step 1: You inform us of a missed payment
Using Collect-it, our debt recovery solution, you can let us know when you have a payment that needs recovery. We'll then provide you with an instant no-win-no-fee quote, so you don't have to pay until we've recovered your lost debt.
Step 2: We make contact with your debtor
Once we've provided you with a quote and have all the information we need to create your case, we can make contact with your late payer. Our experience in debt recovery means that we're able to track even the most difficult of debtors and make assertive contact with them through email, post or telephone.
Step 3: Set up a payment structure with your debtor
We work with your debtor to find an agreeable payment plan, so we can ensure your debt is repaid on time in a way that is manageable for you. We'll review this payment strategy which can involve taking legal action to ensure that the payment plan is met.
Step 4: Ongoing monitoring of the payment plan
We monitor the progress of payment plans and provide you with instant updates through the collect-it dashboard. If the payment plan we've suggested can't be met we may take legal action or involve a liquidator to help with the recovery process.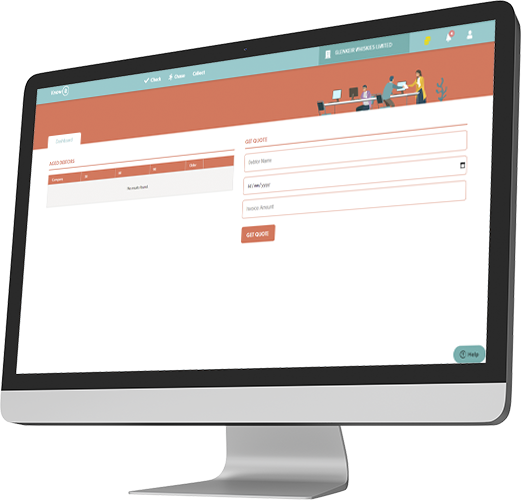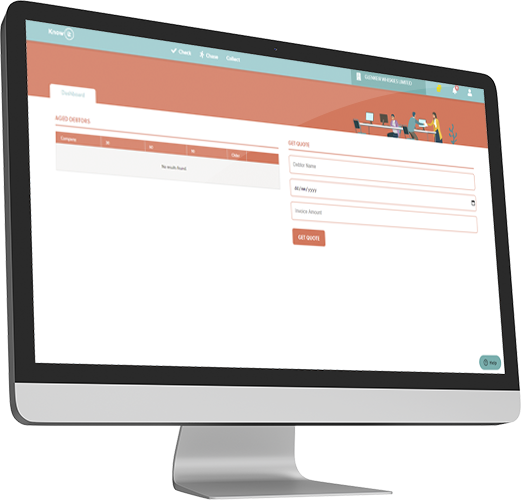 Step 5: Your debt is reimbursed to you
Once the payment plan has been completed by the debtor we will reimburse your debt to you minus our pre-agreed fee.
Small Business Debt Collection Agency
Collect-it is a platform that is available for businesses of all sizes, including small businesses. At Know-it we understand the impact late payments have on businesses of all sizes. That's why we've designed Collect-it to support you through its upfront payment structure and no-win no-fee policy.
Through Collect-it's partnership with Darcey Quigley & Co, we're able to offer debt collection ranging from single payment recovery to fully outsourced credit control solutions.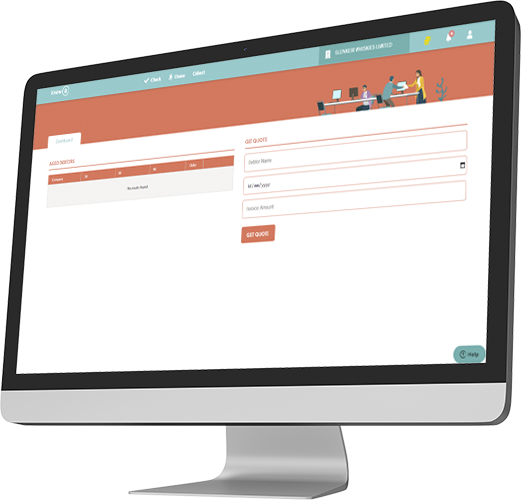 Get information in real-time
Know-it is the credit management platform you've been waiting for.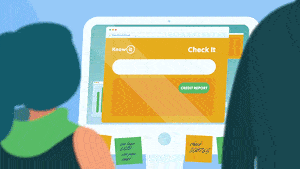 Get information in one click and
monitor your customers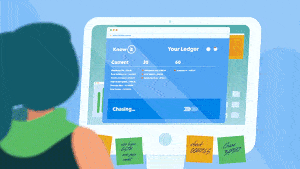 Fully customise your email, letters
and text messages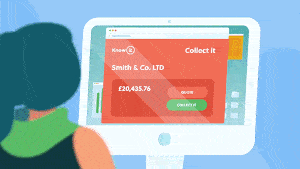 Improve your cashflow, get
paid on time every time