How Freelancers Can Level Up Their Game Using Accounting Software
The world we live and work in today has opened us up to more possibilities than ever before.
We can effectively work remotely from anywhere in the world, helping clients on the other side of the globe. Thanks to technology the gig economy and freelance industry are booming. Tools such as Teams and Zoom allow us to communicate "face to face", we can easily share and collaborate on documents and creative in real-time and businesses can hire contractors whilst freelancers can pick up work using great platforms such as Gigged.ai.
But for all the great pieces of tech we use every day, accounting software isn't in every freelancer's digital toolbox.
The mounting challenge of late payments
Late payments are crippling businesses in the UK. The total value of unpaid invoices has increased by 22% in just the past year, leaving businesses chasing a total of £61 billion worth of late payments. This figure is staggering and shows no signs of slowing down.
Freelancers are feeling the impact of this more than many other businesses. 36% of self-employed business owners say that instances of late payment have increased and one in six are left with no money to cover work-related or basic living expenses as a result of invoices not being paid on time.
In a recent report from Sage, the average time spent chasing late payers is 15 days per year. That's three working weeks every year spent chasing payments that should have already been paid. Think about what other projects could be completed in the same amount of time!
The impact late payments have on productivity can't be understated.
"I'm a freelancer, I can't justify the need to invest in accounting software"
Accounting software makes keeping on top of invoices and payments easier.
The days of manual bookkeeping can be kissed goodbye. Accounting software saves a ton of time, so you can focus on projects at hand or acquiring new clients.
Data spread across multiple platforms such as your bank, credit card and invoice tool can all be brought into one place, giving you valuable insights that would otherwise have been hard to attain. Automatically bringing all of this data into one platform also makes your reports more accurate, as it reduces the risk of human-error if you were to manually track and update.
When it comes to completing your self-assessment, the process will be streamlined with accounting software, giving you piece of mind that your submission will be accurate as well as being quick and painless as all the information will have been collated automatically, ready for submission.
Accounting software is inexpensive and flexible, depending on your needs. Leading accountancy platforms such as Xero and Sage start at just £12 per month. Access to this sort of intelligence and automation was previously only available to huge companies with seemingly infinite resources. Now we have access to it for the price of a takeaway!
Once you start using accounting software, a whole new world will be available to you thanks to apps.
Supercharge your finances with apps
Apps are tools that seamlessly integrate with accounting software to give even more functionality.
For example, Know-it connects with leading accounting platforms to help freelancers automatically chase invoices by email, SMS and letter, freeing up more time for you to focus on delivering value for your clients.
Integrating apps with your accounting software will have you better placed to serve your clients. Apps give more ways to get paid, provides end-to-end visibility into your customers' journey and streamlines your processes from quote to invoice, and then payment.
Accountancy tools such as Xero and QuickBooks have their own app stores within their platforms allowing businesses to browse and integrate apps with ease.
Know-it is an all in one credit management platform allowing freelancers to credit check, monitor, chase late payments and collect unpaid invoices all in one place. Mitigate credit risk, increase cash flow and reduce debtor days by automating your credit control process with Know-it.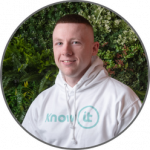 Declan is our content writer here at Know-it!
He is committed to educating readers on the importance of credit control and how technology can help streamline processes for SMEs whilst providing actionable help on how businesses can mitigate credit risk, reduce debtor days and boost their cashflow.
Connect with me on LinkedIn!