Know-it Partners With Swoop To Offer Invoice Finance
Know-it, the all-in-one credit management solution, has today announced a new partnership with Swoop to bring Invoice Finance-it to the cloud-based platform.
With the instances of late payments continuing to soar after hitting a two-year high in 2022 and the number of corporate insolvencies rocketing over the past year, Know-it has introduced invoice financing to their platform to provide a further cashflow solution for businesses adding to their already extensive suite of features.
Invoice Finance-it now gives Know-it users the facility to find funds to cover invoice payments easier and faster than before by using their own unpaid invoices as collateral.
This new product introduced to the Know-it platform joins Check-it, Chase-it, Collect-it and Credit Insure-it to bring a complete automated credit control and cashflow solution directly to businesses, empowering them to mitigate credit risk, reduce debtor days and boost cashflow all in one place.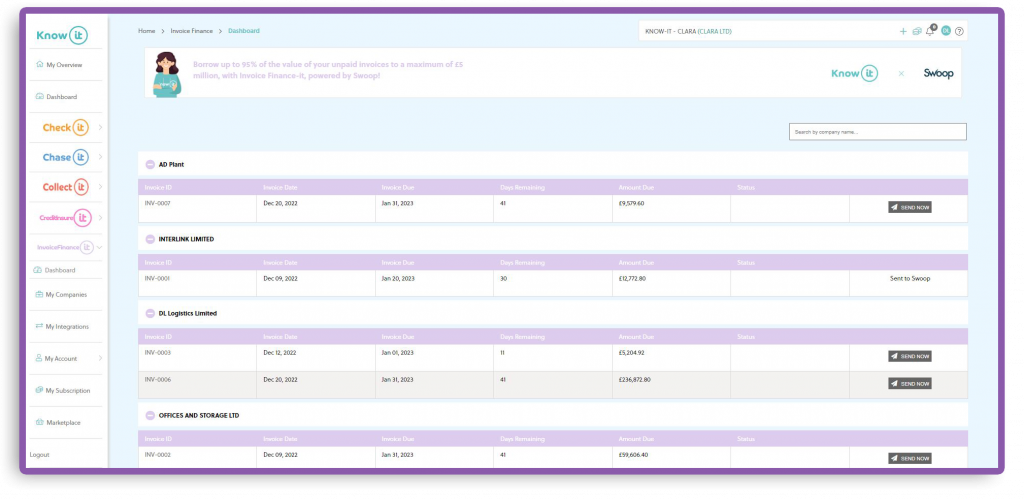 Know-it Founder & CEO Lynne Darcey Quigley says on the partnership "we're delighted to partner with Swoop to be able to offer yet another cashflow solution for businesses given the economic uncertainty we're facing against the backdrop of rising costs, interest rates and company insolvencies.
Businesses are having to wait longer to get paid but there are many different options available to them to maintain cashflow during tough times whilst they wait for their invoices to be paid. Invoice Finance-it is a lifeline as businesses will be able to access cash they need quick and seamlessly."
Swoop CEO Andrea Reynolds says "Swoop's mission is to make access to finance a simple and smooth journey for all businesses. We are delighted to be working with Know It as 'Invoice Finance It' partner, to match SMEs currently using Know-it for credit controls, to the relevant funding options for their business."
Lynne adds "with cashflow challenges affecting around 25% of SMBs and the FSB warning that 440,000 businesses could be forced to close as a direct result of late payments it's critical that businesses know the different options available to them to ensure they're paid quickly and can avoid the pitfalls of cashflow issues.
Our aim is to make credit control more accessible to businesses of all sizes so we can help as many companies as possible get paid quicker and protect their cashflow. This addition gives our users another solution in a situation where they need a cash injection but are stuck awaiting for their invoices to be paid. Invoice Finance-it, powered by Swoop, alleviates this pressure and we're delighted to now be able to introduce it to the Know-it platform."
See Invoice Finance-it in action!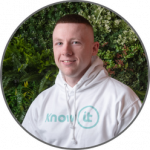 Declan is our content writer here at Know-it!
He is committed to educating readers on the importance of credit control and how technology can help streamline processes for SMEs whilst providing actionable help on how businesses can mitigate credit risk, reduce debtor days and boost their cashflow.
Connect with me on LinkedIn!