Company Credit Checking &

Credit check and monitor businesses from across the UK with real-time data from independent and reliable sources in just one click.
Know-it is FREE to Sign up - No credit card required!
Automated Credit Checking & Monitoring
Automate your credit checking with reliable real-time data so you'll always be making informed credit decisions.

Access business credit reports and monitoring from reliable sources such as Creditsafe, Companies House, The Gazette and Unsecured Creditor Claims.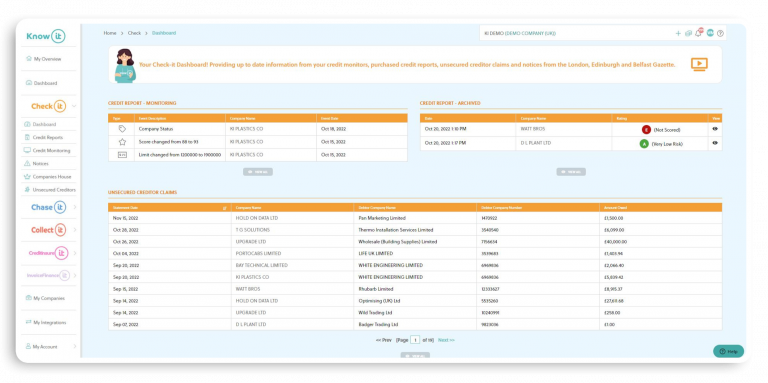 Save Time With All Your Company Credit Checking & Monitoring In One Place
Make better credit decisions with credit information from leading credit reference agencies at your fingertips to improve cash flow.
Avoid Potential Risk With Better Business Credit Information
Unlock unique insights into your customer's financial health. Check-it brings data from multiple reliable sources into one easy to read dashboard.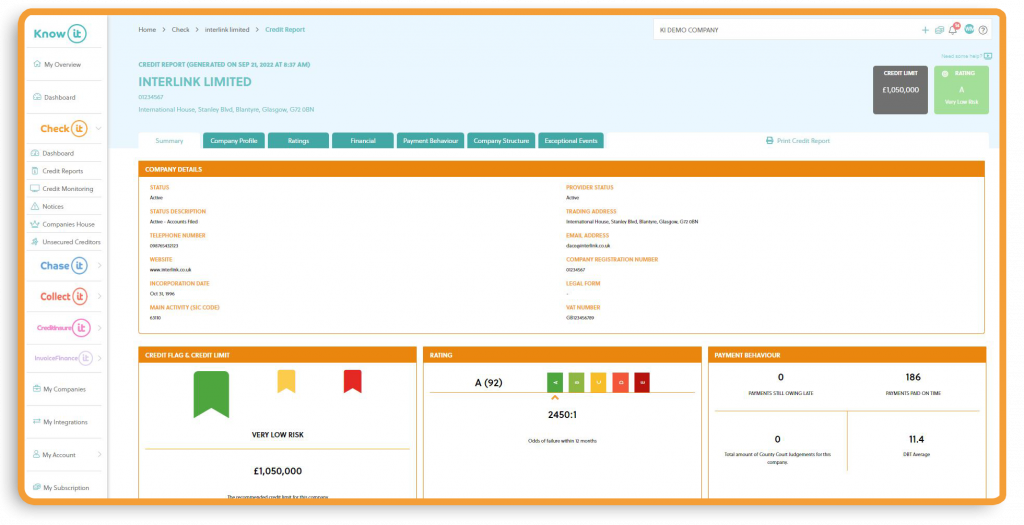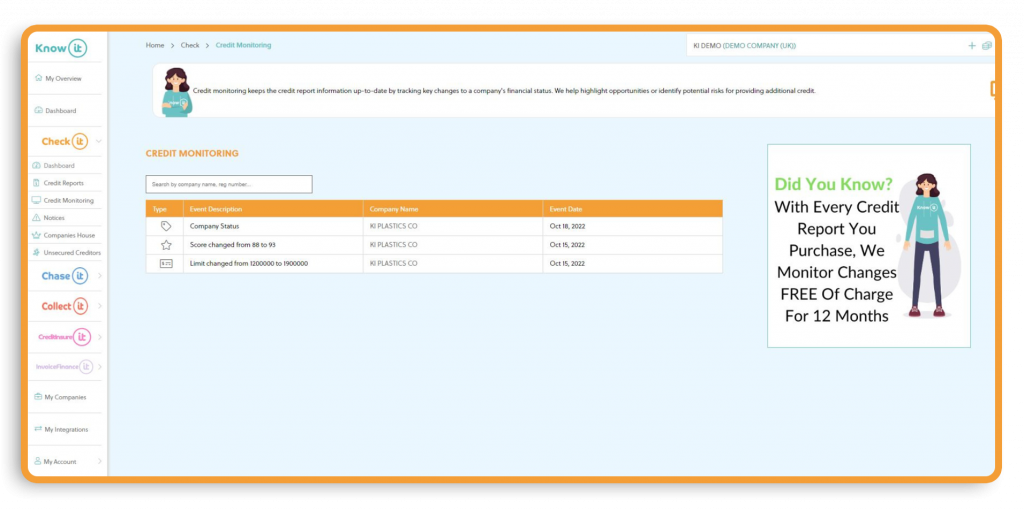 Be Notified Of Changes In Your Customer's Behaviour
Gain insights on your customer's credit behaviour with daily monitoring from Creditsafe. Get instant notifications for events like administrations, liquidations and potential fraudulent behaviour so you can react quickly.
Alerts To Potential Fraud
Acting quickly on fraudulent transactions can mean the difference between a small inconvenience or the potential loss of cash flow. You'll be alerted to potentially fraudulent behaviour so you can take swift action.
Deeper Insight Into Your Customers
With Unsecured Creditor Claims data you'll gain insight into which of your customers have suffered financial losses as a result of their own customers going into liquidation or administration.
This data isn't provided on standard business credit reports and allows you to anticipate a potential cashflow catastrophe well in advance before it's too late!
Instantly see the credit rating of your customers and access company credit reports quickly.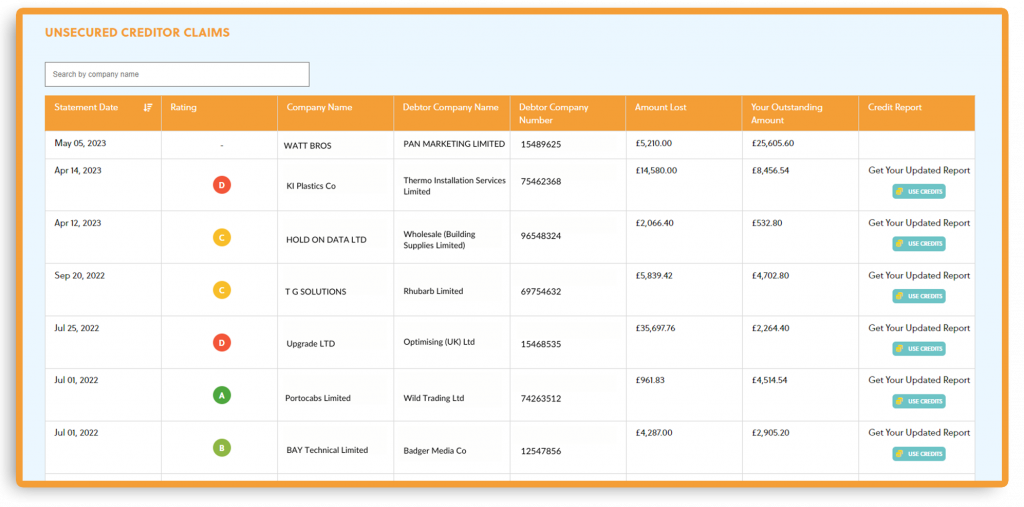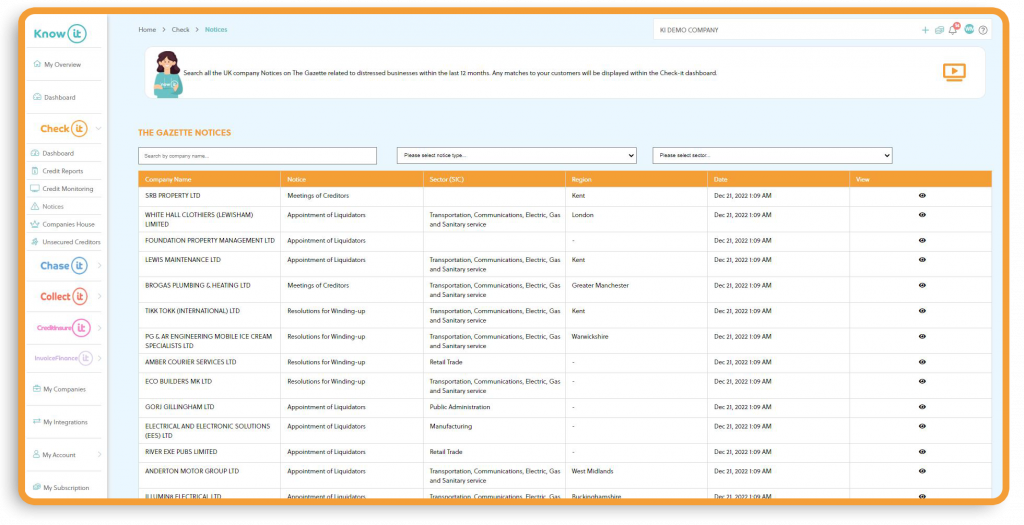 Automate Your Credit Management Function
Automate your entire credit control process with Know-it.

Along with Check-it, use Chase-it for automatically sending invoice reminders and chasing late payment.

Need some extra help collecting overdue invoices? Collect-it gives you added back up from our debt recovery partner at the click of a button.
Get information in real-time
Know-it is the credit management platform you've been waiting for.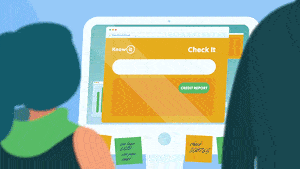 Get information in one click and
monitor your customers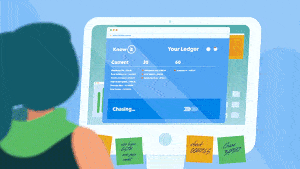 Fully customise your email, letters
and text messages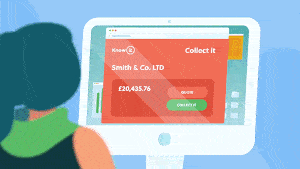 Improve your cashflow, get
paid on time every time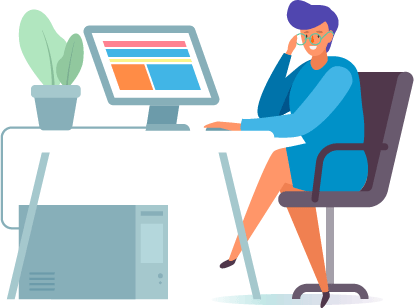 Stay on top of chasing outstanding payments from customers with Chase-it's automated and personalised email, letter and SMS message templates.

Get to know Chase-it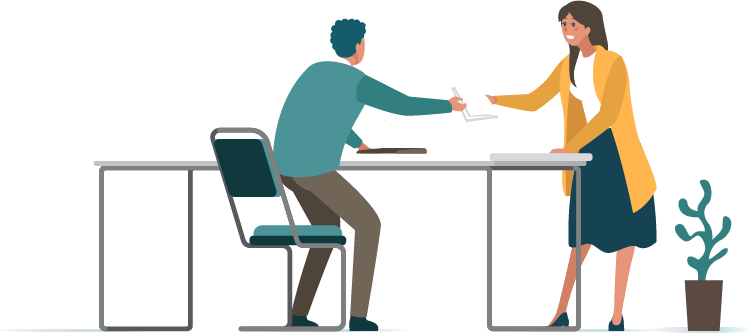 Get paid on time with Collect-it. Get an instant quote for collecting unpaid overdue invoices from your customers.

Get to know Collect-it
Book a free one-to-one demo to find out Know-it can help you mitigate credit risk, reduce debtor days & boost cashflow!