Check-it
Company Credit Check Services
Check-it is our company credit check service and monitoring software. Our credit check software allows you to check business credit scores from across the UK. It provides you with real-time data on the companies you do business with from independent and reliable sources.
Check Business Credit Scores Automatically
Check-it provides business credit scores and monitoring from independent reliable sources based in the UK such as Creditsafe, Companies House, The Gazette and Unsecured Creditors.

Our partnership with these credit checking businesses enables your company to automate its credit checking with reliable, up to date sources so you can ensure you'll always be making informed decisions.
Have All Your Company Credit Check Information In One Place
Check-it consolidates credit information about existing and prospective customers all in one place.

Having all your credit information in a simple, easily accessible platform will save you time when you're creating a business case or quickly checking business credit scores.

Having instant access to credit information from leading credit reference agencies can improve cash flow and help to inform a business case.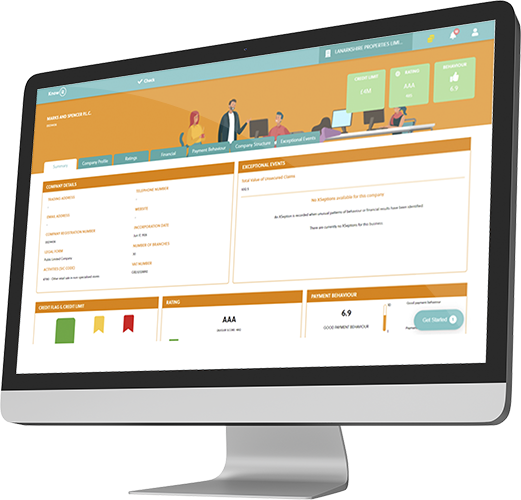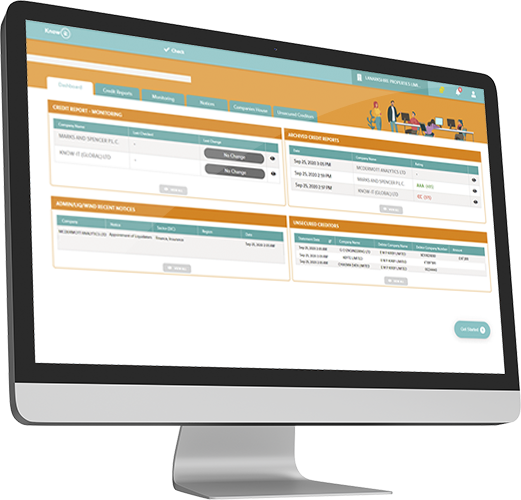 Avoid Potential Risks With Our Credit Checking Services For Businesses
Our company credit check software can help you make informed decisions today to transform your business tomorrow.

Use Check-it to help unlock unique insights into your customer's financial health. By pulling in data from multiple reliable sources into one easy to read dashboard users can identify trends and patterns from different sources that would otherwise be difficult to detect.

Use Check-it to identify good and risky payers before you do business with them so you can always be in-the-Know and avoid potential credit risk.
Be Notified Of Major Changes In Your Customer's Behaviour
Check-it allows your business to access insights on your customer's credit behaviour from credit reference agencies based in the UK.

Keep track of your customers and their credit with daily monitoring from Creditsafe, regularly updated credit checks can help your business stay up to date with its customers.

If there are any changes you'll receive notifications for events like administrations, liquidations and potentially fraudulent behaviour allowing you to react quickly.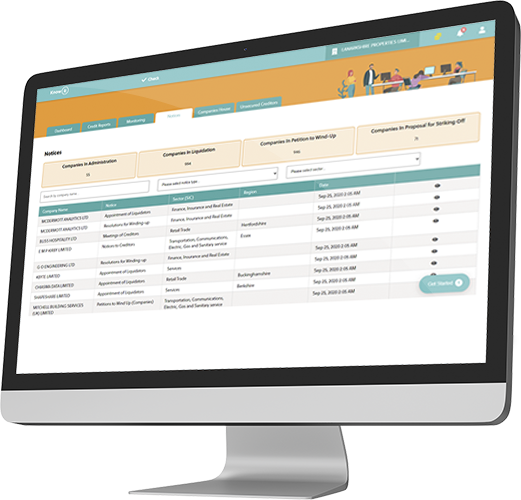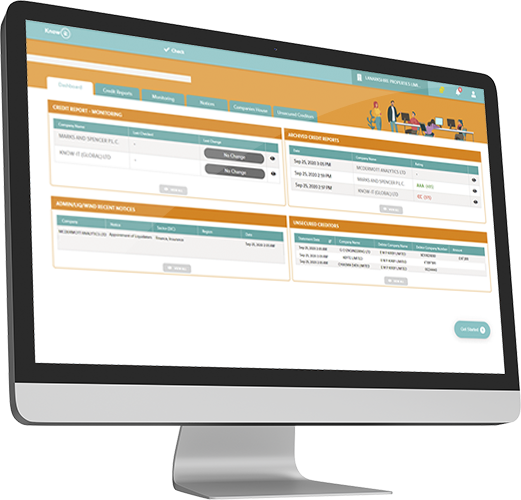 Identify Fraudulent Behaviour, So You Can Take Action
We hope that none of our customer's, see any fraudulent behaviour through their financial transactions; however if you do, you'll be instantly alerted. Acting quickly on fraudulent transactions can mean the difference between a small inconvenience or the potential loss of cash flow. Anyone posing as legitimate customers or suppliers will be alerted to you instantly so you can take action.

For an outsourced credit control process that allows you to manage all areas of your business payment process take a look at the complete package from Know-it. Along with Check-it, we also have Chase-it, our invoice reminder software and Collect-it, our debt collection and recovery software so we can help your business no matter its payment needs.
Get information in real-time
Know-it is the credit management platform you've been waiting for.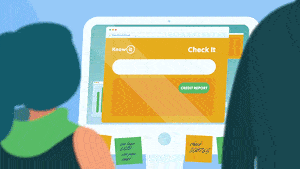 Get information in one click and
monitor your customers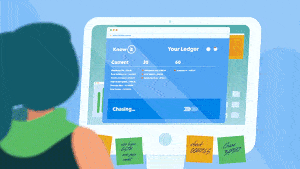 Fully customise your email, letters
and text messages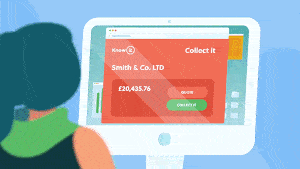 Improve your cashflow, get
paid on time every time
Get paid on time with Collect-it. Get an instant quote for collecting unpaid overdue invoices from your customers with our partners.
Stay on top of your chasing outstanding payments from customers with Chase-it's automated and personalised email, letter and text message templates.