Q&A Lynne Darcey Quigley, CEO of Know-it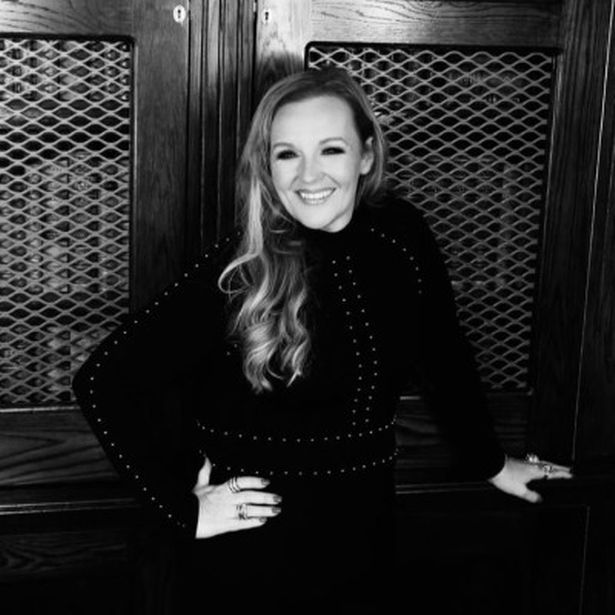 Lynne thank you for your time. Could you introduce yourself to our readers?
Of course. Having worked across several credit management roles for over 25 years, I have gained a wealth of knowledge and completely understand the importance of a healthy cash flow for businesses and the implications late payers and bad debtors can have on businesses of all sizes and industries.
Over the years working across many different industries, I realised a gap in the market for a professional, result-driven debt recovery partner….14 years ago, I set up my first company, Darcey Quigley & Co, focused on recovering overdue B2B invoices across the UK and internationally.
Darcey Quigley & Co was founded in 2007 on the belief debt recovery could be delivered differently. Specialising solely in the commercial market, we act as an extension of a company's credit control department whenever internal processes have been exhausted. October 2018 saw me dive into my latest business venture, founding Know-it acting as the company's CEO. The goal was to create a financial services company that makes credit management simple and easy.
Can you please give our readers an introduction to Know-it and what is the inspiration behind the platform?
Having worked within the debt recovery industry for over 25 years, I understand what the implications of late payers and bed debtors can mean for a business. Know-it has been designed to bring a fresh perspective on the credit management process. We have created an innovative, cloud-based credit management platform that seamlessly integrates with all leading accountancy packages including Xero, Sage, and more.
The inspiration behind the platform was to enable users to instantaneously credit check companies, get live data and real-time updates to monitor customer's credit behaviour and mitigate potential credit risks. The platform also provides finance teams and business owners with a simple way to check your customers' creditworthiness, ensure customers pay on time through scheduled reminders and customisable chaser emails, letters and SMS, helping reduce debtor days and increasing cash flow. Users can also get instant quotes to collect unpaid invoices quickly and efficiently, as well as monitoring and acquiring reports on commercial debts. The platform will make help businesses and finance teams, no matter the size, operate much more efficiently with it comes to debtors. 
What challenges do you think it will address within credit management?  
Know-it aims to make credit management as easy as possible. The market can be overly complicated for users and very time-consuming. Know-it addresses this problem through three core principles of Check-it, Chase-it, Collect-it.
Our pick and mix subscription option let users practice these concepts independently, giving businesses what they need when they need it most.
Check-it is a credit reporting tool that allows you to check the credit health of any business. It provides access to real-time data on prospective and current customers to help inform future business decisions. Chase-it streamlines your credit control process, and handles all the time-consuming chaser emails, freeing up time whilst keeping Know-it customers on top of invoicing. It also allows you to send customised emails, letters and SMS to customers reminding them of when they need to make a payment. Finally, Collect-it is there when customer payments don't go to plan. Supported by Darcey Quigley & Co, Collect-it will help recover unpaid debt while maintaining your customer relationships.
I fully believe introducing these three principles into credit management will address the gaps in the market and change the way we view the industry as a whole. I pride myself on being a student of the game, I have always studied the credit management market to see what t users are being denied. I am fully confident that Know-it fills these gaps.
It's an interesting time to be launching a start-up, why now? 
When launching any new venture there are risks involved. It certainly wasn't my intention to launch during a global pandemic and every business needs a slice of fortune! Luck is what happens when preparation meets opportunity and there was a timely opening for the platform to provide an additional level of support for vulnerable businesses at a point when they needed it most.
Help from automated credit management systems has conventionally been out of reach for many businesses until now. I have complete confidence Know-it will offer organisations a complete and all-inclusive solution enabling them to work smarter. As the pandemic continues to rip through the business community, now is a crucial time for technology to step in and offer a helping hand to those businesses most in need. 
The launch of Know-it reinforces the strength of Scotland's tech sector, what is your perception of the market?
Scotland's tech sector continues to go from strength to strength, celebrating a proud tradition of producing creative and forwarding thinking minds.
As a nation, we have always prided ourselves on being open and vibrant, while still maintaining a strong sense of identity. A key attraction to Scotland is the unique and energetic culture, as each city boasts its own identity reflecting the pride of those who live there. Also, the living costs are substantially cheaper than other tech hubs such as London – this is a huge factor for those relocating. Afterall, who doesn't want a few more pounds in the bank every month!
Tech giants such as Google, Twitter and Microsoft have recently stated they are open to staff continuing to work from home for the future. As a result, the country has access to more fantastic talent who would otherwise have to relocate for the roles. The Scottish tech market in my opinion is in a very strong and healthy place currently and will only continue to get stronger as we move forward which is very exciting. 
What do you think makes Scotland so different to other tech hubs around the world?  
Scotland thrives on its strong sense of community and the tech scene up here is no different. Scotland has separated itself from the strong competition across the world by continually sharing ideas and challenging the status quo. We pride ourselves on being creative and not afraid to tackle new challenges. This is one of the key reasons for the monumental progression in the Scottish tech scene in recent years.
A second factor is an access to a highly skilled workforce. From world-class universities to magnificent third level institutions, Scotland continues to see a torrent of new talent being every year. Scotland also has CodeBase, the biggest tech incubator in the UK. This means our country is situated perfectly to continually cultivating the latest start-ups in the technology industry. The relentless development of flair and talent into the workforce in my opinion separates the Scottish tech scene from those across the world.  
For someone looking to take up a career in tech, what advice would you give?  
Technology is a playing field that is always transforming, and that transformation is happening quicker than ever. As an industry, a day's work is never dull, and two days are nearly never the same. You will be given new and exciting ideas and projects to work on regularly, so you need to be ready and have an excellent mind for problem-solving. Keeping up to date with the latest trends and updates is very important and will benefit you ten-fold as you go on throughout your career. Familiarise yourself with all announcements within the market, so if you're working on a new project that involves the latest industry innovations you can put your best foot forward. Technology is a very exciting and rewarding career, it is filled with so much opportunity and scope. The best advice I can give to anyone thinking of a career in tech is to go for it! 
What is needed for Scotland to continue succeeding on the world tech scene?
The Scottish tech scene is in a wonderful place, however, with all industries, there are areas that need strengthening if we are to continue progressing.
The greatest asset the tech scene boasts is its people. These are individuals with creativity, flair and passion that have the ability to turn concepts written down on paper into reality.
Scotland has to continue producing the finest tech talent on our home soil through our universities, colleges and other initiatives, as well as attracting the best talent from overseas. The Tech Nation Global Talent Visa remains an important resource for drawing some of the sharpest minds in the tech world to Scotland and the rest of the UK. Nearly a third of individuals endorsed for the visa that is located in Scotland is a tech founder. It is clear the industry structure, combined with the strength of the community has excelled us to be a market leader. The challenge moving forward is enticing more talent from outside the United Kingdom into the market.
This article was first published by Fintech Scotland.