Scottish fintech launches credit management platform to support business community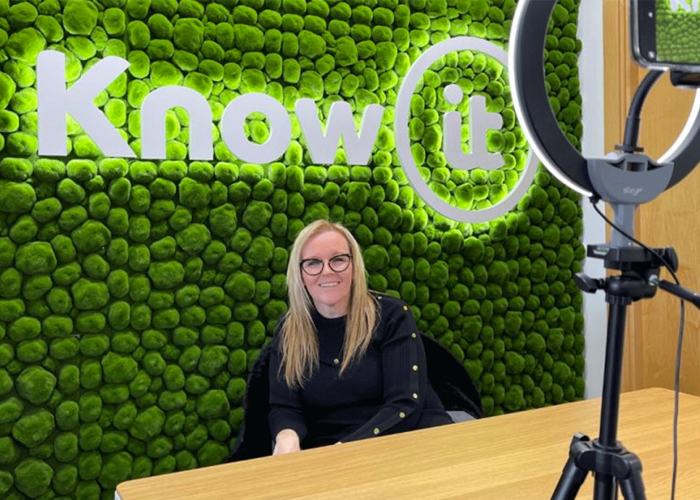 ONE OF Scotland's fastest growing fintechs, Know-It, has unveiled a new service in its cloud-based credit management platform designed to revolutionise the accounting industry.
Founded by Lynne Darcey Quigley, the new platform service offers accountants an opportunity to grow their practice, assist more clients in minimising credit risk whilst receiving payment rapidly and provide them with the flexibility to offer it as a comprehensive solution, managed by an accountant, or to resell it to their clients to use for themselves.
The platform, which is the first of its kind, allows businesses to credit check and monitor customers, chase for payment, collect overdue invoices, and more, all from one place. By partnering with some of the UK's leading accountancy software and credit reference agencies – such as Xero, QuickBooks, Sage, FreeAgent, and Creditsafe – users can instantly credit check companies, view live data, and receive real-time monitoring alerts to mitigate potential credit risks.
Lynne Darcey Quigley, CEO and founder of Know-it, explained:
"Know-it pulls your client's accountancy data into one platform, providing you with the necessary tools to deliver optimum credit control services. Credit management is essential for accountants, as it allows them to manage their clients' financials more effectively. By monitoring invoices and payments, accountants can boost the chances that their customers are paid promptly and that their cash flow remains healthy – critical factors for long-term success. With automated payment tracking and scheduling, our new offering helps clients maximise their chances of getting paid on time.
"The Know-it platform empowers accountants to monitor their clients' outstanding invoices, enabling them to follow up with customers who are late on payments, helping to ensure prompt receipt of the owed money. This helps prevent late payments and unpaid invoices, which is extremely harmful to cash flow and a business' financial health. Additionally, Know-it provides users with real-time alerts about critical credit risks, with these data insights helping businesses act swiftly to mitigate potential risks to their cashflow in future. This ultimately enables accountants to assist their clients in adequately managing their finances whilst focusing on growing the business.
Lynne concluded: "Without an effective credit control service in place, accountants are running the risk of their clients facing issues such as late payments, unpaid invoices, and cash flow problems. This can result in financial instability and even bankruptcy for some businesses, as we are seeing with the huge swathes of company insolvencies gripping the UK. Furthermore, without a specialised credit control system, accountants may find it challenging to monitor their clients' finances and give them the best advice for their particular situation".
How to schedule a Demo?
To learn more or book a demo about the new offering for accountants which will allow accounts to offer Know-it for a discounted rate, please visit here: https://know-it.co.uk/accountants/
This article was first published by Scottish Business News.