An Invoice Email Template You Can Copy!
Having issues with invoices not being paid on time?
You're not alone. Six in ten businesses are impacted by invoices being paid late.
Sending invoice emails is an essential part of doing business if you want to get paid on time.
That's why we're giving you an invoice email template you can copy!
Copy this invoice email template
Dear [Customer's Name],
I hope this email finds you well. I am writing to remind you about an outstanding payment for the invoice [Invoice Number] dated [Invoice Date], with a total amount due of [Total Amount].
We value our business relationship with you and would like to ensure a smooth and timely payment process. However, it seems that the payment for the above-mentioned invoice is still pending.
To avoid any inconvenience or misunderstandings, we kindly request that you settle the outstanding amount as soon as possible. Please find attached a copy of the invoice for your reference.
Payment Details:
Invoice Number: [Invoice Number]
Invoice Date: [Invoice Date]
Total Amount Due: [Total Amount]
Due Date: [Due Date]
Accepted Payment Methods:
Bank Transfer: [Bank Account Details]
Credit Card: [Credit Card Payment Link/Instructions]
PayPal: [PayPal Account Email]
Should you have already made the payment, please disregard this reminder, and we apologise for any inconvenience caused.
If you have any questions regarding the invoice or need assistance, please don't hesitate to contact our accounts receivable department at [Contact Email/Phone Number]. We are here to help and ensure a smooth resolution.
We greatly appreciate your prompt attention to this matter. Your cooperation in settling this invoice will help us maintain efficient operations and continue providing you with excellent products/services.
Thank you for your ongoing support. We look forward to receiving your payment soon.
Best regards,
[Your Name]
[Your Position]
[Your Company Name]
[Your Contact Information]
Automate the complete payment chasing process
It's one thing sending an invoice email chasing payment but what if you have multiple outstanding invoices and need to send follow ups?
Chase-it automatically sends payment reminders and chasers via email, SMS and letters using customisable templates!
Save time and ensure none of your invoices go unpaid.
Sign up free today and be a Know-it-all!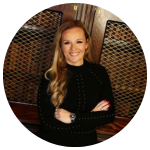 Lynne is the Founder and CEO of Know-it!
She is a passionate, driven and forward-thinking entrepreneur determined to help resolve the late payment crisis gripping SMEs.
Having worked within the credit management industry for over 27 years and ran UK leading commercial debt recovery specialists Darcey Quigley & Co for over 16 years, Know-it was devleoped to make credit control more accessilble for SMEs to help them effectively mitigate credit risk, reduce debtor days and boost cashflow!
Connect with me on LinkedIn!