Know-it October Round Up
It's been another busy month at Know-it! We are excited to welcome a new team member ​​​​​and receive a fabulous award!

Read all about October with us and the exciting things that have been going on in the October round up blog!
Phil Hobden – Head of Growth and Strategy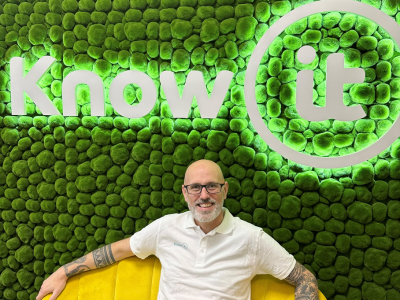 Know-it are excited to announce the addition of Phil Hobden to head up the Know-it sales team!

Phil joins us with over 15 years experience in financial services and the fintech accountancy sector. When asked about why he chose to join Know-it, Phil stated:
"My heart really lies with smaller, more agile fintechs and I have an opportunity with Know-it to really support the growth of a business, team and product from an early days to becoming a rocket-ship!

Read Phil's Q&A here!
Debt Collection Team of the Year 2023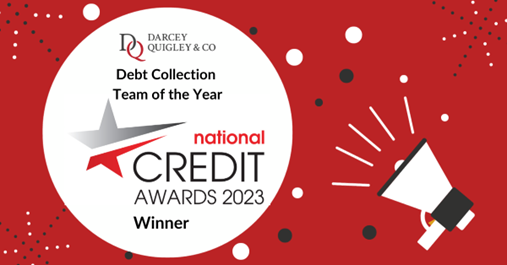 Our in app Collect-it partner Darcey Quigley & Co have been named as Debt Collection Team of the year by the National Credit Awards 2023! 🎉

The Darcey Quigley & Co team are proud to have a 93% success rate recovering overdue invoices with the team working tirelessly to get our clients paid on time!

Find out more about Darcey Quigley and Collect-it here.​
Scottish Fintech Awards 2023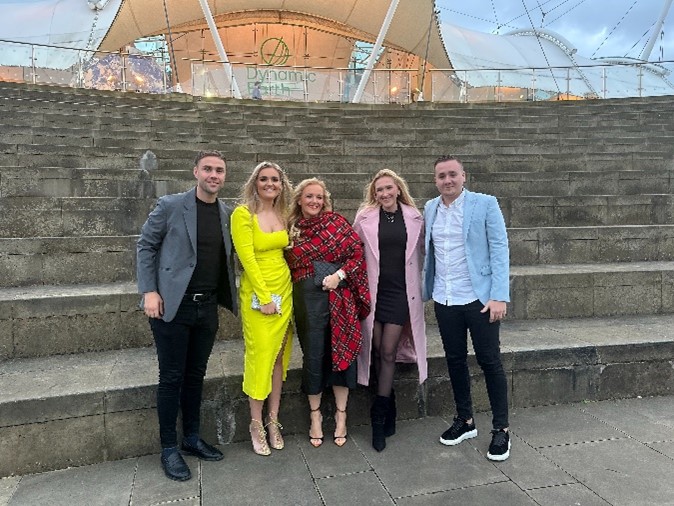 In October, Team Know-it were pleased to attend the Scottish Fintech Awards 2023 at Dynamic Earth in Edinburgh. A great night was had by all and although we didn't win we were pleased to be nominated.
Fintech Finance News Interview
Know-it CEO and Founder Lynne Darcey Quigley (FCICM) was featured in an interview with Fintech Finance about the importance of transparency in the credit process for improving liquidity!

Watch the full video here!

Lynne talks about how solutions like Know-it can help companies drive their business forward instead of fighting fires!
Know-it in the News!
Press this month has focussed on the construction industry and the importance of embracing technology.

Read some articles about the serious issue facing businesses:

Build
Business Money
London Loves Business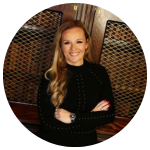 Lynne is the Founder and CEO of Know-it!
She is a passionate, driven and forward-thinking entrepreneur determined to help resolve the late payment crisis gripping SMEs.
Having worked within the credit management industry for over 27 years and ran UK leading commercial debt recovery specialists Darcey Quigley & Co for over 16 years, Know-it was devleoped to make credit control more accessilble for SMEs to help them effectively mitigate credit risk, reduce debtor days and boost cashflow!
Connect with me on LinkedIn!