Scottish Tech Firm Aiming To Speed Up Credit Management Process
LYNNE Darcey Quigley came up with the idea for credit management platform Know-It after working in the credit industry for 25 years. The cloud-based programme helps businesses mitigate credit risk, boost cash flow and tackle late payments.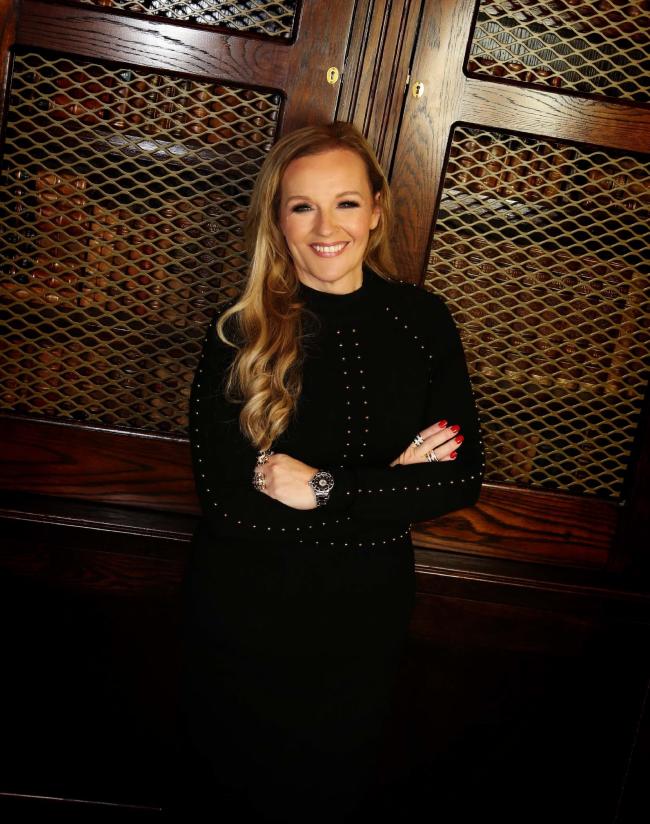 Name: Lynne Darcey Quigley
Position: CEO and founder
WHAT IS THE BUSINESS CALLED?
Know-It
WHERE IS IT BASED?
Glasgow
WHY DID YOU SET UP THE BUSINESS?
I HAVE 25 years of experience in the credit industry. It is full of paperwork and it's laborious to get stuff done. Often the process is not done well. Technology is really accessible now and you can get a result really quickly. The main reason I set this up is because I was not getting answers quickly enough – I was using five subscriptions to get one answer. We wanted to look at the customer before credit and check to see if it's a viable business and can afford to pay it back. If all else fails litigation to recover the money is done very seamlessly. A customer can log in to one platform and they can do the full credit control process on there. In 25 years I have seen the credit choices business owners make and they haven't made sure they went into the right deal and have lost money. The pandemic has been a good time to launch this as people don't want to lose money. It has given us a chance to really focus on it – we had an extra five staff on during Covid.
WHAT IS YOUR TARGET MARKET?
THE target is SMEs for sure. We have three million app users in the UK and we offer a free trial so they can connect their ledger straight to the platform.
HOW IS IT DIFFERENT FROM COMPETING BUSINESSES?
IT is all in one place. There are other businesses out there that use single elements of our platform. There are maybe 10 credit reference platforms in the UK. We are just one platform and you don't need to download a spreadsheet and it's connected to the client's ledger. SMEs often don't have time to devote to this part so we allow them to manage customers effectively on one platform. It is such a low price point of £49.99 a month. If it saves you one loss of £10,000 then it saves you money. When you use it once you won't go back.
IS SCOTLAND A GOOD PLACE FOR THIS TYPE OF BUSINESS?
ABSOLUTELY. The Scottish tech scene is good. I'm from a financial background that is not Scottish-based – it has all been down in England – but the tech scene is different here. The Scottish Government is there to support the industry all the time. Organisations like Business Gateway have embraced tech companies. There are not a lot of women in technology. I got accepted onto Business Gateway's growth plan and then Covid happened and it was cancelled as all the budgets got cut. I am applying for Scottish Edge at the moment. People are coping with Covid now and funding seems to be back.
WHAT DO YOU ENJOY MOST ABOUT RUNNING THE BUSINESS?
SEEING the changes every day. We turned a corner in December when we saw the product working, we got full app approval and now it is on the App Store. There are 26 of us – five in the office and the rest are working from home.
WHAT IS THE BIGGEST CHALLENGE IN RUNNING THE BUSINESS?
DEVELOPING an app. We are constantly tweaking it. It's got to be usable and you don't get a second chance to launch. It has to tick most boxes. You don't have the same in a financial environment. Six developers are working day in, day out making these things happen. Things can't always move as fast as I want. I made a UX hire whose job it is to make sure customers know how to use the app.
WHERE DO YOU HOPE THE BUSINESS WILL BE IN 10 YEARS?
WE are already in the UK and are applying for Canada, Australia and New Zealand. This sector has a big presence in Australia and New Zealand. We will tackle the US and Europe after that. I see it as an international business – no matter where you are in the world, finance is a global language. During the pandemic people have become more aware of how they can use technology and it has accelerated the technology used by businesses by about 10 years. Previously you would have gone down to London to see clients but now you will do a video call.
This article was first published by The National.