Team Know-it Hit London For Accountex
Team Know-it have just returned from an amazing trip down to Accountex London!
We had a great time talking to new and existing clients whilst showing new audiences how Know-it helps businesses mitigate credit risk, reduce debtor days and boost cashflow.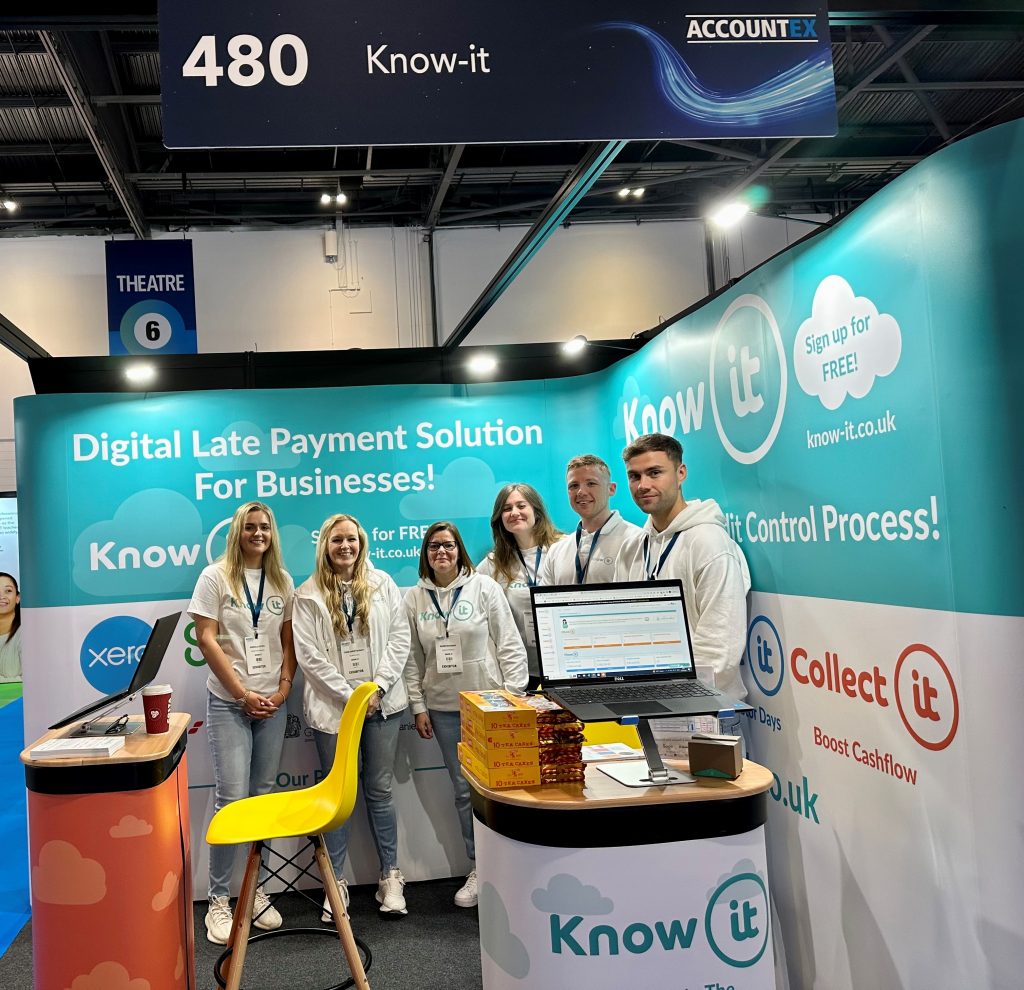 Are you an accountant?
Know-it helps accountants and bookkeepers better serve their clients by allowing them to automate their complete credit control process.
If you're an accountant you'll be able to help your clients get paid quicker, boosting their cashflow and improve their ROI helping them grow and thrive.
How credit control improves ROI
Effective credit control results in more efficient processes.
Helps your clients make more informed credit decisions.
Businesses are paid quicker.
Boosts cashflow that can be used to re-invest and grow business.
Improves client relationships with you and their customers.
Less debt written off.
Automating credit control saves time, allowing businesses to focus their efforts on growing sales and increasing revenue.
How accountants benefit from Know-it
Grow your practice.
Help more clients mitigate credit risk and get paid quicker.
Increase your revenue.
Flexibility to offer as an integrated solution or resell to your clients.
Provide even more value to your clients.
Increase customer retention.
Boost profitability for you and your clients.
What's in-it?
Know-it is the all-in-one credit management solution that automates the complete credit control process.
Businesses can now credit check and monitor the companies they do business with, automatically send payment reminders and chase for payment, collect overdue invoices in-platform and much more all in one place!
Find out more!
Want to find out more?
Book a free demo with Clara, our Customer Success Manager, and find out how Know-it can help grow your practice by helping your clients automate their credit control processes!